Drama As Soldier Beats Up Female Police Officer In Lagos
On a good day, one would expect a cordial relationship between the officers of the different paramilitary agencies in present in the country, however, what is obtainable sometimes, is far from shocking to say the least.
Moreover, in particular, overtime, there have been reports of perceived superiority battle between the soldiers and Police officers in the country. As the duo oftentimes lay claim to being superior to each other and this consequently brings conflict of interest in the discharge of their duties.
Similarly, this was a case which happened in Lagos on Tuesday, where a soldier allegedly beat up a female Police Officer on duty.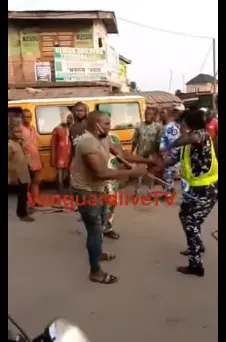 In the viral video posted by vanguardngr, the soldier could be seen flogging the Policewoman with cane, as he repeatedly used it on her.
Although passer-by and residents of the area made attempts to prevail in the soldier to stop, he however, went on to beat her the more.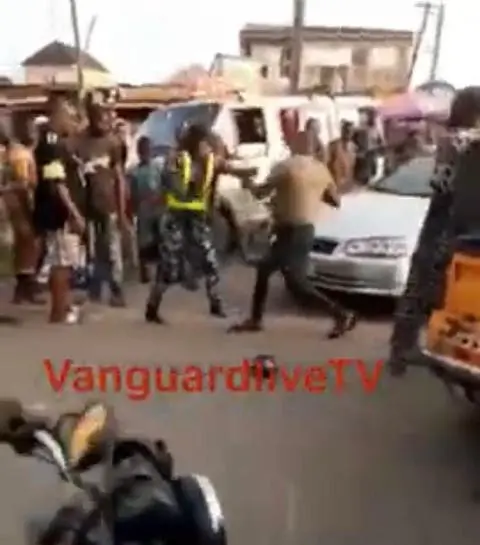 At the moment, what led to the sad incident, is yet to be ascertained, however from all indications and the scene in the video, it may not be unconnected with the issue of road usuage or breaking of traffic rules, as the Policewoman was observed to be a traffic warden.
Also, behind the video, crowd who gathered around them to mediate, could be heard saying, "soldier, na woman ooo, na woman she be oo", but this fell on deaf ears of the yet-to-be identfied military man.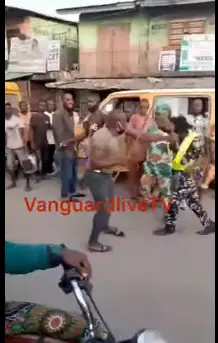 Do you think Soldiers are actually superior to Police officers ?
Kindly share your views on this.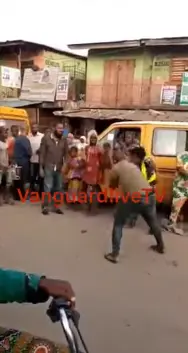 More Photos: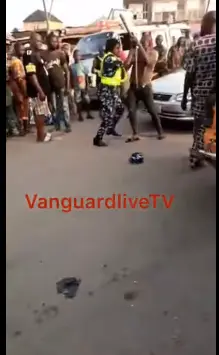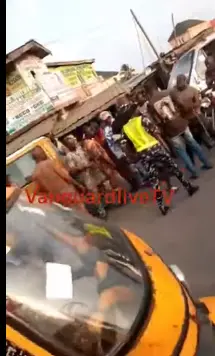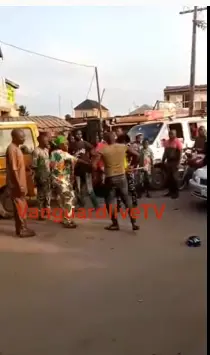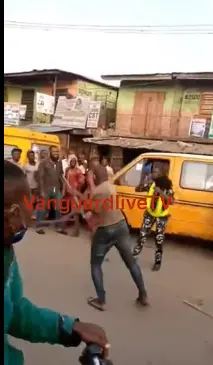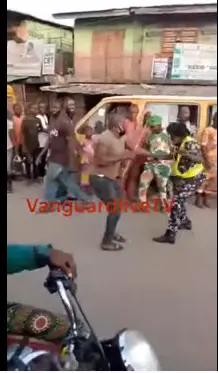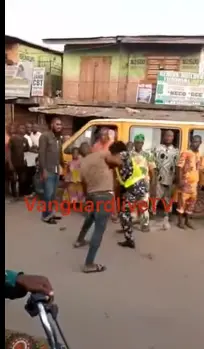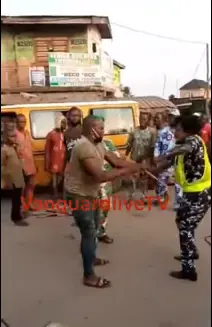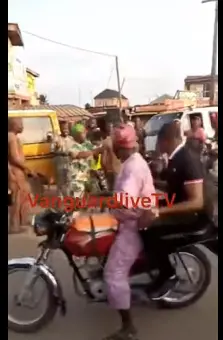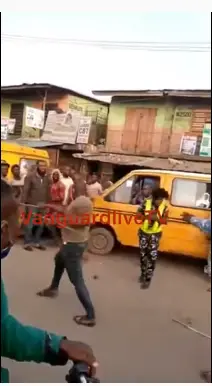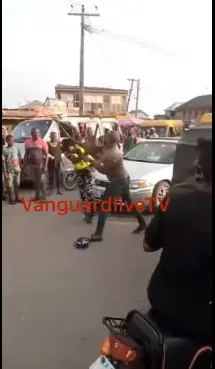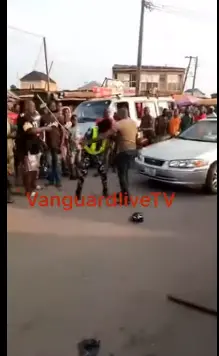 In my own point of view, what could be the offence of the woman.. Some may ask that she  could have disrespected the soldier which might has led to this violence.
Your commemt about this issue is needed