News
Tell your friends
The Police Command in Adamawa has arrested 120 suspected hoodlums who disguised as #ENDSARS protesters and looted items from government and private warehouses on Sunday.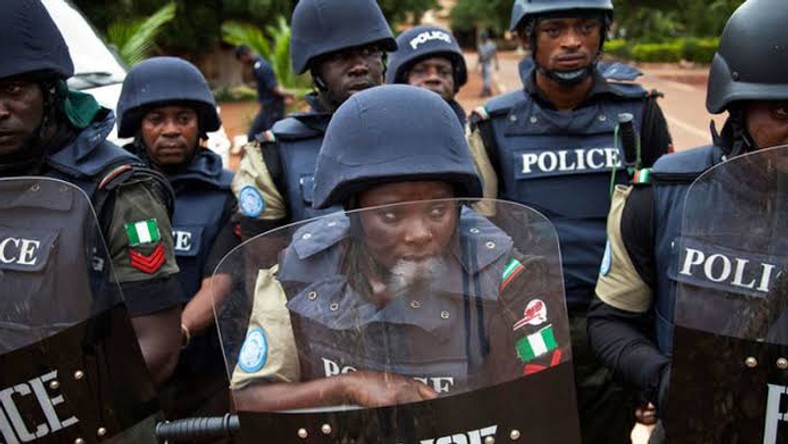 RECOMMENDED ARTICLES
Nguroje said that the command has recovered many stolen items including tractors, cars and farm implements.
He said that investigation was ongoing to arrest other suspects and recover more stolen items.
According to him, the suspects will be prosecuted in law courts at the end of investigations.
ALSO READ: Adamawa Govt imposes 24-hour curfew
He urged residents of the state to maintain peace, law and order in their respective communities.
He assured that police would do everything possible to protect life and property of the people.
The News Agency of Nigeria (NAN) reports that the hoodlums looted COVID-19 palliatives which were mainly food items and other government and private property.
Some of the warehouses looted included that of the State Government, Nigeria Customs Service (NCS), National Emergency Management Agency (NEMA), North East Commodity Association (NECAS), Agricultural Mechanization Project and Agricultural Development Agency (ADP).
Gov. Ahmadu Fintiri on Sunday imposed a 24 hours curfew on the state to tackle the problem.
Author: News Agency Of Nigeria Source: NAN
##ENDSARS PROTEST #ENDSARS #COVID-19 PALLIATIVES
Tell your friends
Thank you! You have successfully subscribed to receive our newsletter pulse.ng
LIKE PULSE NIGERIA FOLLOW PULSE NIGERIA
Eyewitness? Submit your stories now via social or:
Email: eyewitness@pulse.ng
Brother arrests wanted police officer who shot ex-lover in Lagos
Published Last Thursday at 10:46 PM
Hoodlums kill police inspector, cut off his manhood in Ebonyi
Published Yesterday at 9:25 AM
Desmond Elliot apologises for addressing Nigerian youths as children
Published Last Thursday at 7:11 PM
Despite reported extra-judicial killings, IGP says police officers never fired at #EndSARS protesters
Published Yesterday at 10:07 AM
5 bullet shell found at Lekki Tollgate during visit by Lagos Judicial Panel
Published Yesterday at 3:38 PM
Army confesses Sanwo-Olu invited soldiers to restore order on bloody Tuesday at Lekki Toll Gate
Published Last Tuesday at 10:32 PM
Lagos lawmaker says most Nigerian youths are always high on drugs
Published Last Thursday at 9:48 PM
Nigerian policewoman bags UN recognition for Peacekeeping efforts
Published Yesterday at 2:44 PM
Abducted pastor begs for rescue from Boko Haram custody
Published Last Thursday at 9:45 AM
Source: Pulse Nigeria.