News
Tell your friends
The Nigerian Army has said the newly-launched Exercise Crocodile Smile VI has nothing to do with the ongoing ENDSARS protests across the country.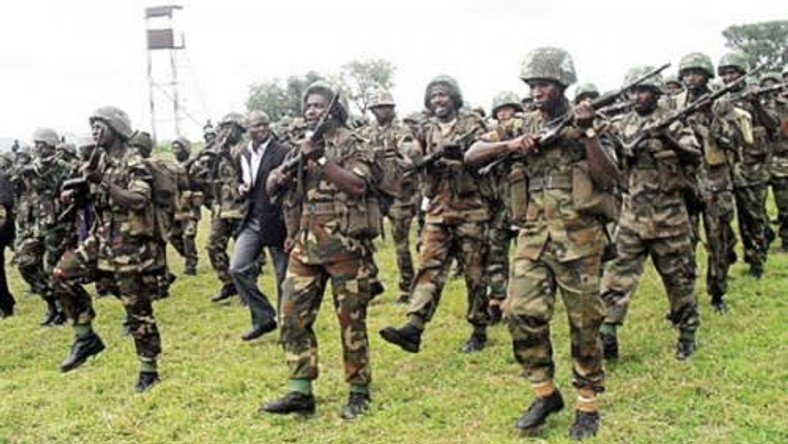 Musa emphasised that the exercise is a yearly event set out to train officers and men in its efforts to ensure safety and security of Nigeria and its citizens.
"It is a yearly exercise in the Army Calendar/Forecast of Events which traditionally holds from October to December of each year."
ALSO READ: Thugs burn cars, shoot at #EndSARS protesters in Abuja
According to Musa, this year's exercise is scheduled to commence from Oct. 20 to Dec. 31, and it has no relationship with any lawful protest under any guise whatsoever.
He warned "to now insinuate that it is an exercise meant to stifle the ongoing ENDSARS protest is sheer misinformation.
"So far, the army has acted professionally since the civil protest started over two weeks ago.
"The army hereby enjoins all law-abiding Nigerians to go about their lawful activities unhindered," he said.
Author: News Agency Of Nigeria Source: Pulse Nigeria
##ENDSARS PROTEST #ENDSARS
Tell your friends
Thank you! You have successfully subscribed to receive our newsletter pulse.ng
LIKE PULSE NIGERIA FOLLOW PULSE NIGERIA
Eyewitness? Submit your stories now via social or:
Email: eyewitness@pulse.ng
Tinubu warns against 'regime change' as #EndSARS protests continue across the country
Published Yesterday at 7:43 AM
Ugly scenes in Lagos as security operatives shoot at peaceful #EndSARS protesters
Published Yesterday at 7:27 PM
Thugs burn down police stations in Lagos as #EndSARS protests are hijacked by hoodlums
Published Yesterday at 11:49 AM
#EndSARS: 1 dead as Police station burn in Lagos
Published Yesterday at 2:51 PM
Abayomi Shogunle, Dolapo Badmus demoted as police release names of dismissed officers
Published Last Saturday at 1:45 PM
#EndSARS protest: Senate asks Buhari to address nation
Published Yesterday at 2:40 PM
The police has banned all protests in Lagos
Published Yesterday at 2:08 PM
Thugs burn cars, shoot at #EndSARS protesters in Abuja
Published Last Monday at 7:41 AM
Governor Sanwo-Olu imposes 24-hour curfew in Lagos as hoodlums hijack #EndSARS protests
Published Yesterday at 12:07 PM
Source: Pulse Nigeria.