Fashion Or Madness; See Stunning Photos Of How These Ladies Abused The NYSC Uniforms
The national youth service corps popularly known as NYSC is a scheme that was created on may 22nd 1973 by General Yakubu Gowon, it was established as an avenue for the reconciliation, reconstruction of the nation after the civil war. So today our main focus to going to be on people who are abusing the nysc uniform all in the name of fashion. When corpers are enlisted to go and serve, they are expected to get the nysc kit which consists of 2 round neck loosely fitted white shirt, 2 pairs of white shorts, one NYSC created vest, a pair of khaki jacket, belt, trousers, cap, boots and white tennis shoe.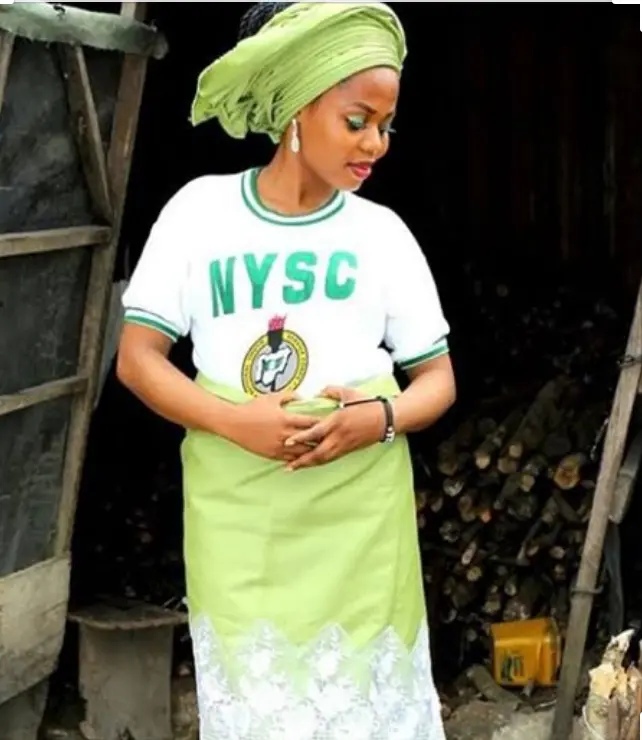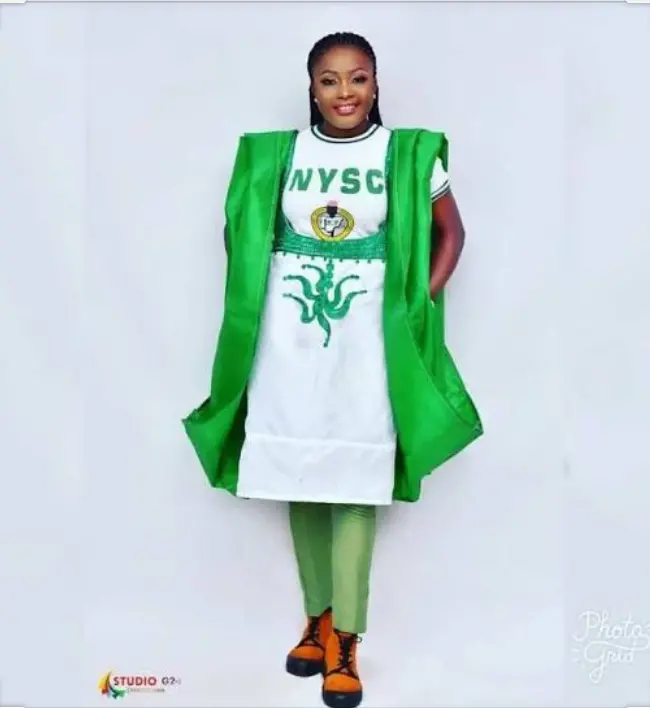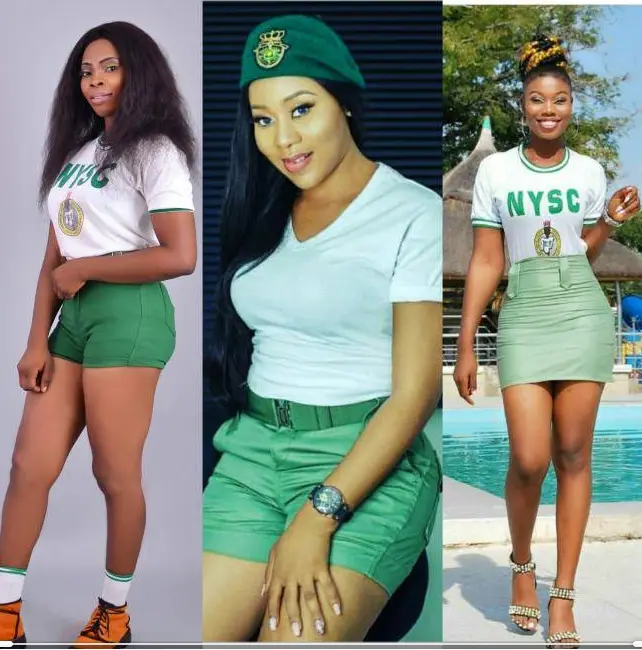 I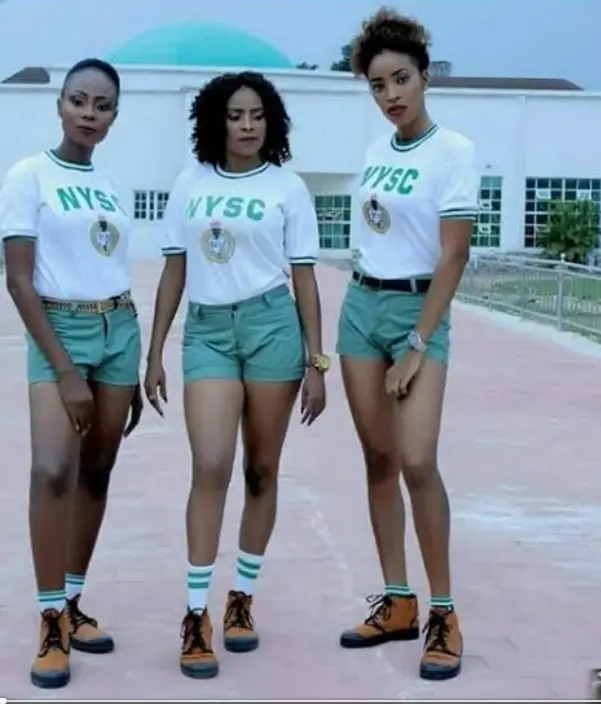 In the list above there are no mention of skirts, bum shorts or even wrapper but so many corpers still go ahead and start transforming the uniform into something that does not portray a good image of the country. Recently a lot of people have started using the nysc outfit for photo shoot session, in all kinds of immoral dressing.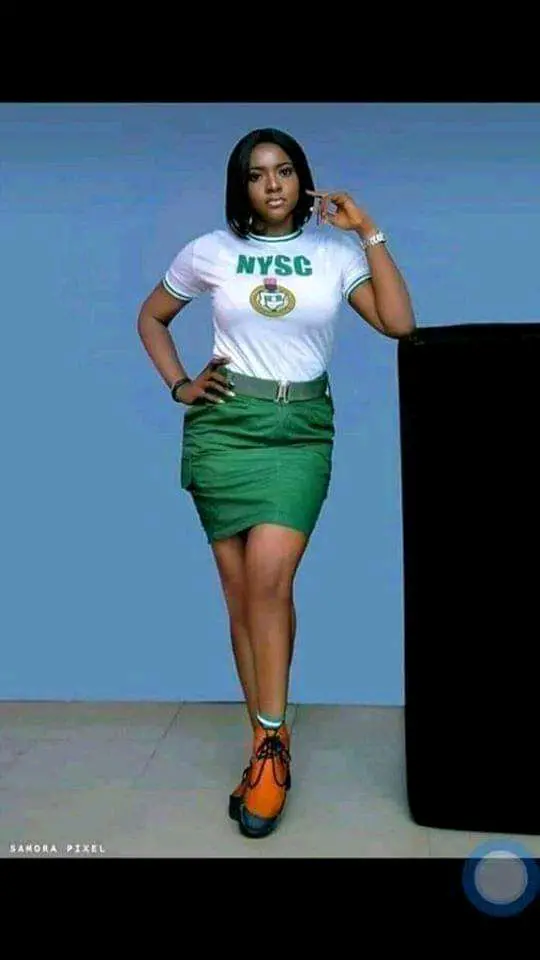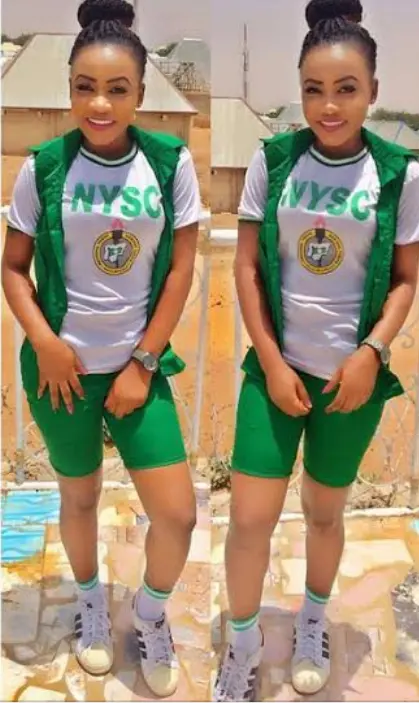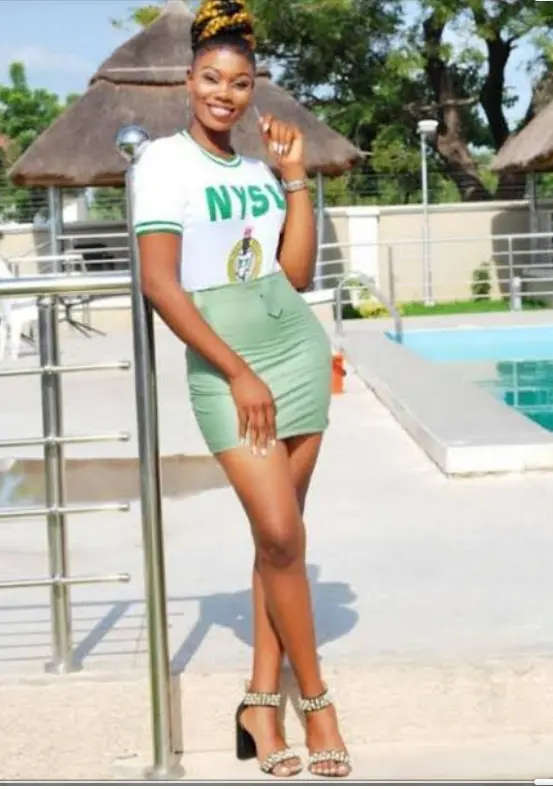 As at today there is no record of the scheme approving the use of skirts so whoever, uses skirt is going again the rules and regulations of the government, and am sure our religion teaches us to at all times obey our elders and people in high position so going against the government and doing your own wish is also a sin.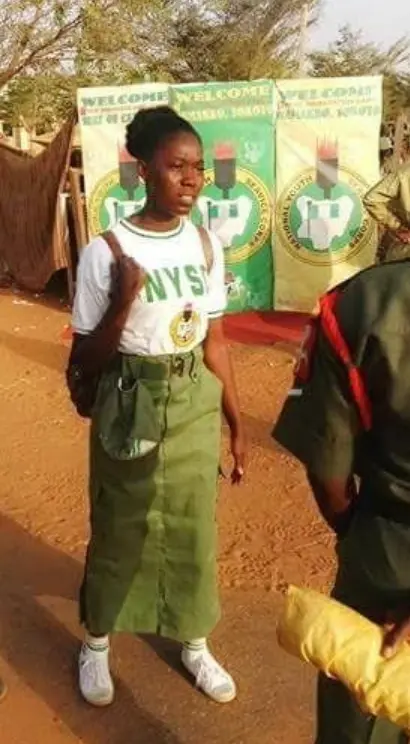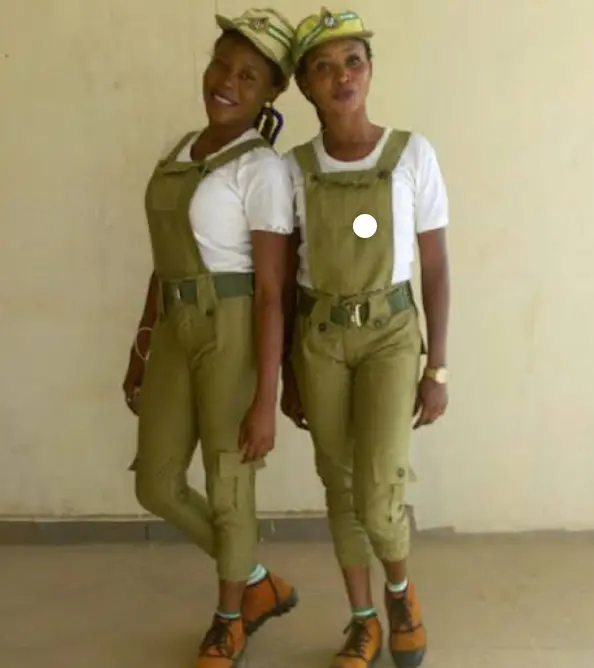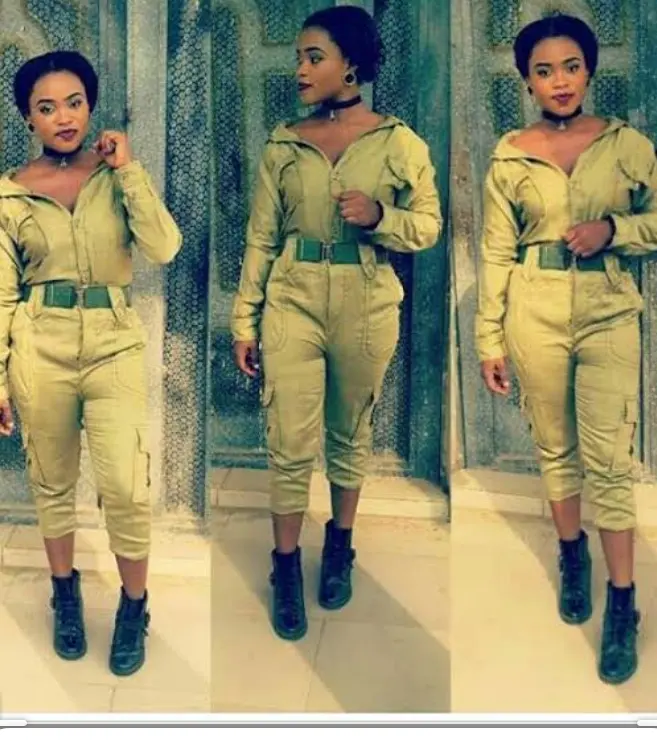 C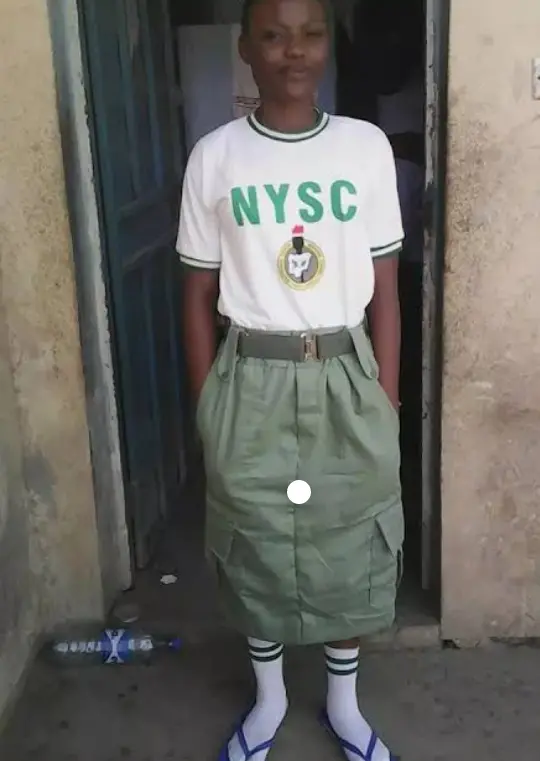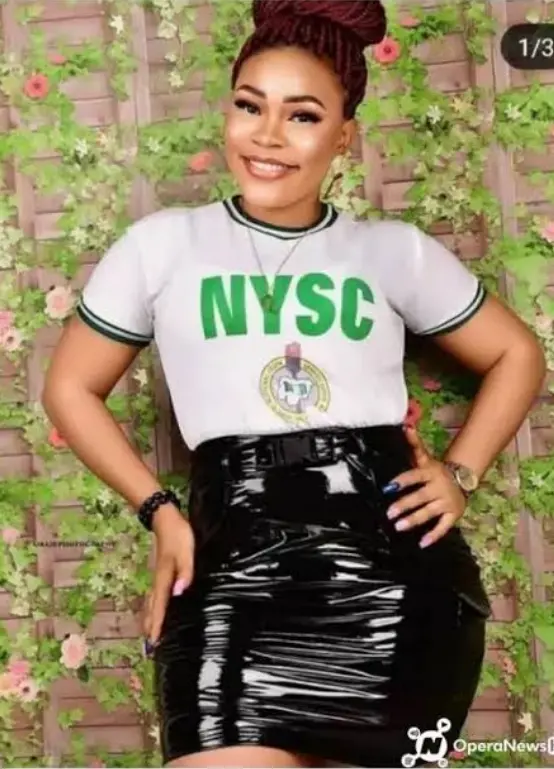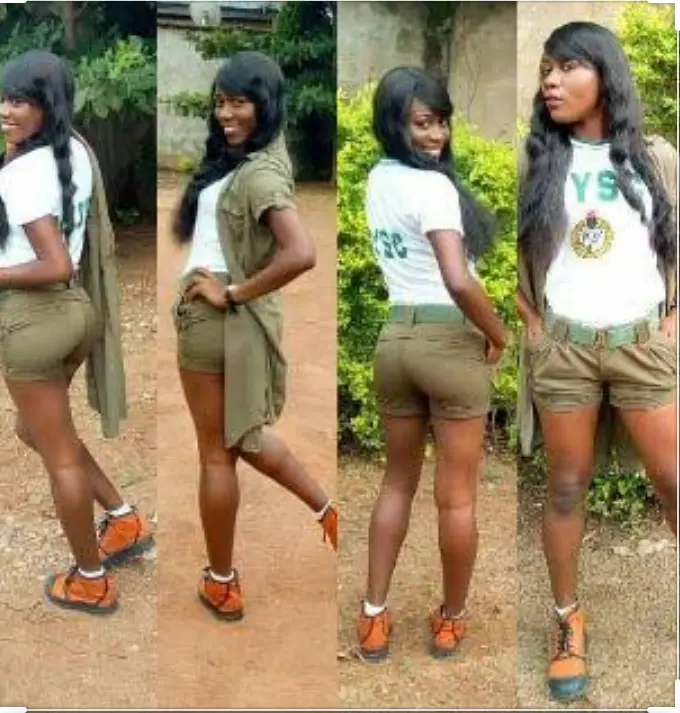 Check out the full photos and see how they were all abusing the uniform all in the name of being creative, and for some people who might not be sure if it's wrong or totally against the law to dress that way, check out the last picture and see the approved dress code and style of wearing the uniform that is acceptable by the government.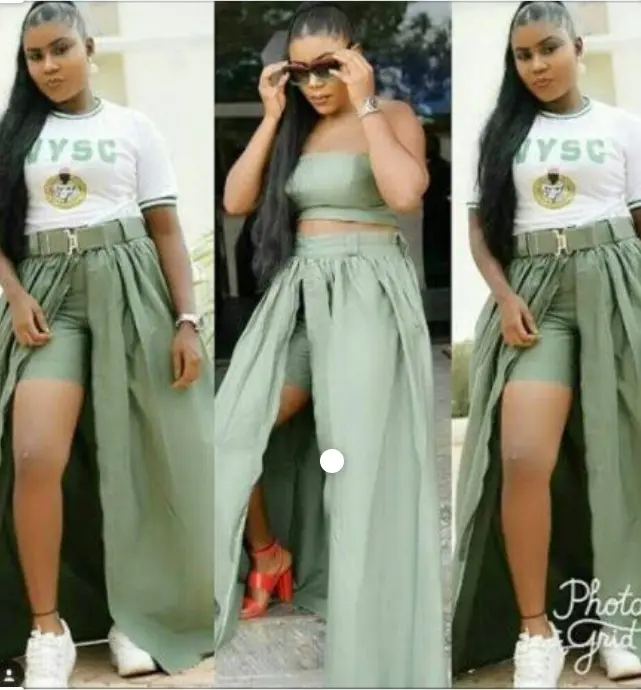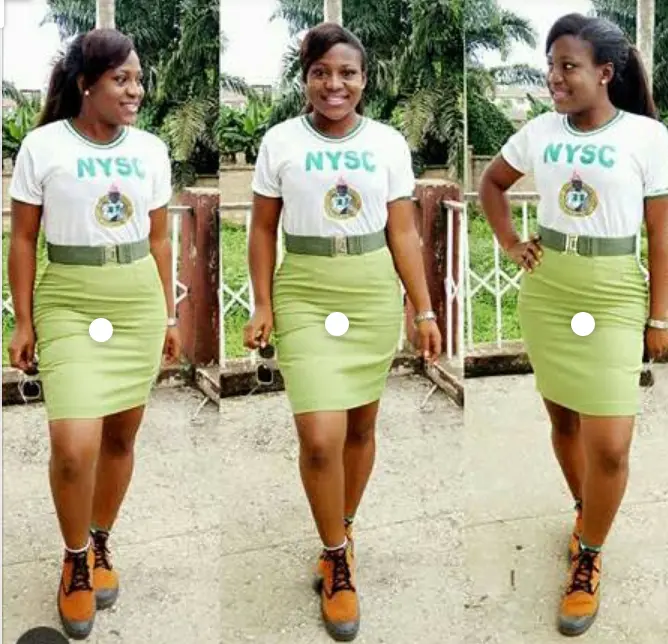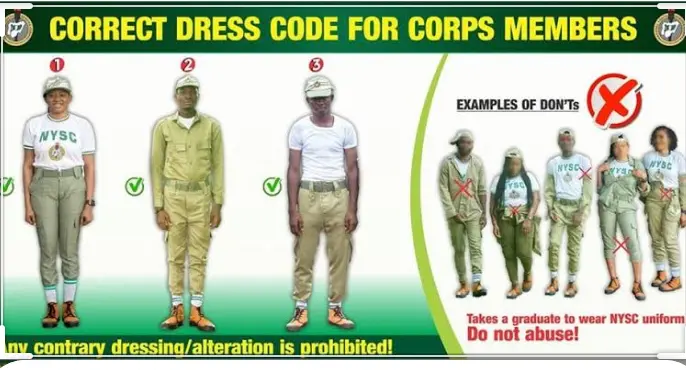 The nysc uniform should at all times be respected, as a good citizen you are expected to abide by the rules of the government. You can use the comment section to react to this post and also drop your ideas, don't forget to like, share and follow.