(Apostle Suleman, Omega Fire Ministry)
The protesters comprising youths defied security operatives whose presence was said to have been intentional to intimidate them into aborting their demonstrations.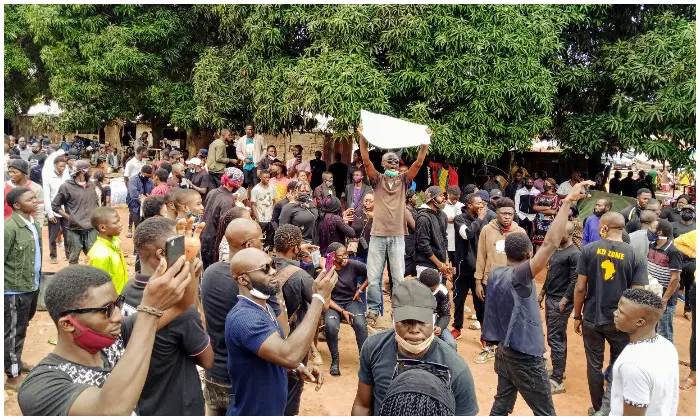 On Saturday, 08 August 2020 Kaduna state Police command nabbed protesters who decided to express their painful feelings concerning the incessant "genocide" in the southern region of the State and lament the failure of the government/police in putting the situation under control.
The news of the arrest of those protesters nade a very popular Nigerian pastor to react sharply to the issue, He said "go after the real and original terrorist" out of great concern. He said he was informed about police nabbing protesters in southern Kaduna, same police that failed to arrest bandits and terrorist.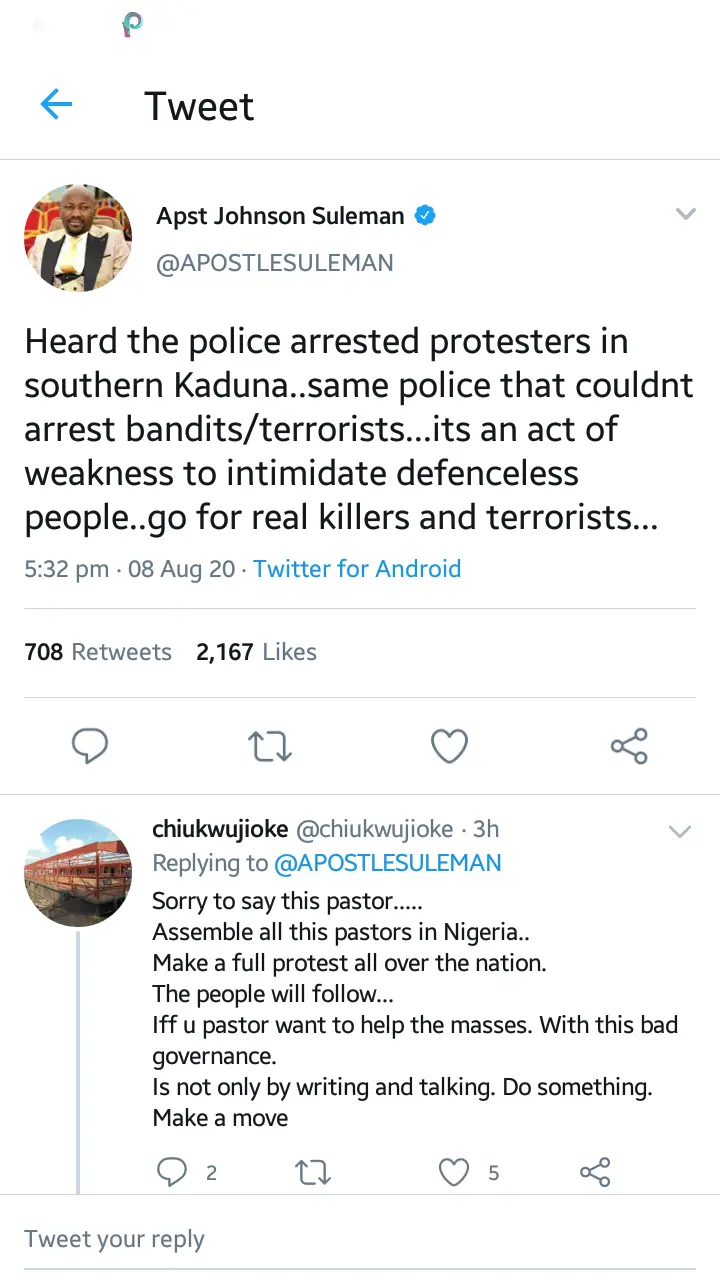 Apostle Suleman, the founder of Omega Fire Ministry blast nigerian police for apprehending protesters were said to have obstruct exercises at the Kaduna Refining and Petrochemical Company, a subsidiary of the Nigerian National Petroleum Corporation, placed in the Chikun Local Government Area of the state.
The group of protesters made up of young guys opposed security officers whose attitude was said to have been delibrate attempt to frighten them into aborting their demonstrations.
People in question stood on their words, they said government officials must find a befitting solution of the issue of killings in the southern part of the state.
The protesters who put on dark attires, carried placards with inscriptions such as "Enough is Enough," "We refuse to go on like this," "our live matters in kadun ," "our leaders has failed us," "let us to defend ourselves if you can't," "End killings in Southern Kaduna," .
It could be recalled that RevolutionNow protesters wherr arrrested in Lagos and Abuja recrent.
The reaction Apostle Suleman as generated many reaction, below are some of them.
Please be sincere, do you think the issue? Please drop a comment in this regard.