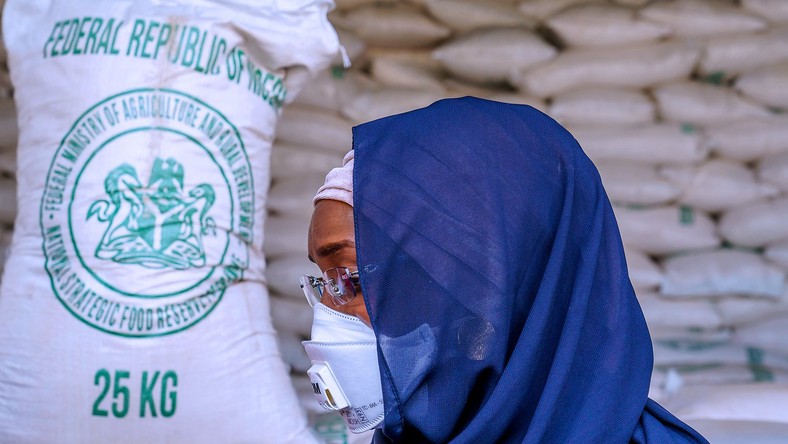 News
Tell your friends
Minister of Humanitarian Affairs, Disaster Management and Social Development, Hajiya Sadiya Umar-Farouq, says she has forgiven those who accused her of hiding COVID-19 palliatives meant for the poor.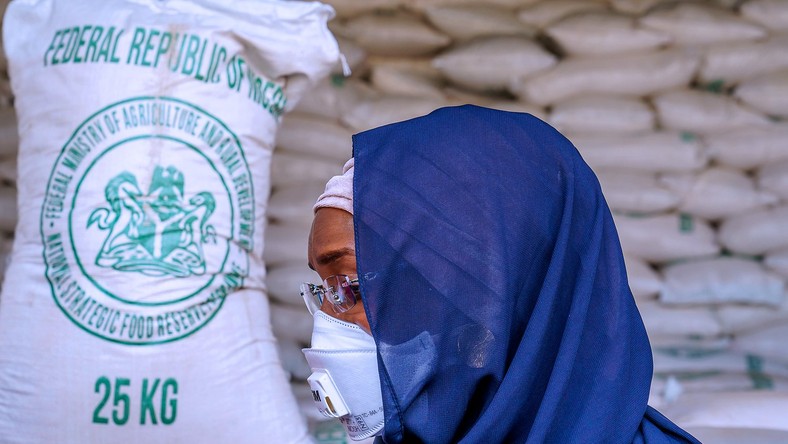 "I am aware many people have made various spurious allegations and accusations against my person and my ministry over the way we distributed Federal Government palliatives to cushion the effect of COVID-19.
ALSO READ: NEC urges CACOVID to explain status of palliatives donated to states
"I have always said I am carrying out my duties and responsibilities to the best of my ability and with fairness to all parts of the country.
"Now that they have realized their mistakes, l will only pray to God to forgive us all," she maintained.
The News Agency of Nigeria (NAN) reports that the minister had earlier paid homage to the Emir of Gusau, Alhaji Ibrahim Bello, where the monarch appealed to the federal government to take second look at the security situation in the state.
ALSO READ: No palliative found in Edo Deputy Governor's residence in Jattu — Aide
"The federal government should support the state in opening more access roads to expose the hideouts of criminal elements and give security operatives easier access to counter all terrorists.
"We should also be considered for more federal appointments because currently, we only have one federal permanent secretary.
"I want to assure you that we will continue to support all federal government programmes geared towards improving the wellbeing of the people," the emir said.
Author: News Agency Of Nigeria Source: NAN
#COVID-19 PALLIATIVES
Tell your friends
Thank you! You have successfully subscribed to receive our newsletter pulse.ng
LIKE PULSE NIGERIA FOLLOW PULSE NIGERIA
Eyewitness? Submit your stories now via social or:
Email: eyewitness@pulse.ng
Desmond Elliot apologises for addressing Nigerian youths as children
Published Yesterday at 7:11 PM
Abducted pastor begs for rescue from Boko Haram custody
Published Yesterday at 9:45 AM
Hoodlums kill police inspector, cut off his manhood in Ebonyi
Published Today at 9:25 AM
Army confesses Sanwo-Olu invited soldiers to restore order on bloody Tuesday at Lekki Toll Gate
Published Last Tuesday at 10:32 PM
Brother arrests wanted police officer who shot ex-lover in Lagos
Published Yesterday at 10:46 PM
Lagos businessman accuses DCP Abba Kyari of extorting over N41m from him
Published Last Wednesday at 8:21 PM
5 things the Army wants you to know about its role in Lekki shooting
Published Last Wednesday at 8:57 AM
Despite reported extra-judicial killings, IGP says police officers never fired at #EndSARS protesters
Published Today at 10:07 AM
Lagos lawmaker says most Nigerian youths are always high on drugs
Published Yesterday at 9:48 PM
Source: Pulse Nigeria.