Lagos Churches reopen, comply with COVID-19 guidelines
Churches in Lagos State, on Sunday, held services after over four months' ban on religious gatherings due to the COVID-19 pandemic in the country.
Governor Babajide Sanwo-Olu had last week ordered the reopening of worship centres in the state from Friday, August 7, 2020.
Mosques in the state held Jumat services on Friday, while churches had their services on Sunday.
At some of the churches, it was observed that children and the elderly were absent in accordance with the directive of the state government.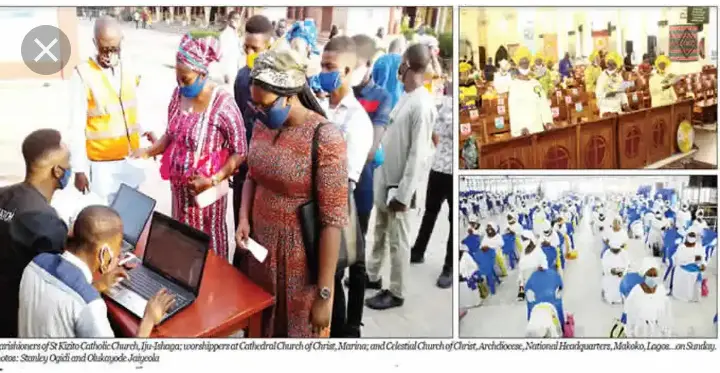 It was also observed that worshippers maintained physical distancing, wore face masks and washed their hands before entering the churches.
At the Emmanuel Baptist Church, Abule Egba, there was provision for hand-washing at the entrance of the church. Worshipers were also seen with their face masks.
At the Christ Faith Tabernacle International Church, Ogba, the service was held for one hour and half hours. The church also obeyed the COVID -19 guidelines.
At the CAC Palace of Light and Salvation, Egbeda, a member said the church reduced its services to two.