Sad News: Tears As Fatal Accident Claims Lives Of All Passengers Along Anyigba Lokoja Raod, Kogi
Death really has no friend and no brother, it happens unannounced.
Is so sad that people that left their house in good health and bind the road to their destination couldn't come back or even arrived alive.
I must say that the high rate of accident on the road is alarming and should be controlled.
These accidents are caused by either bad road or reckless driving.
I wonder why driver will always be on speed when the know so well that Nigerian roads are nothing to write home about.
A group of passengers including the driver have been reported to meet their end as the lost their lives to a ghastly car accident.
According to report from Thenaijaface, none of the passengers came out alive, as the were all burnt alive.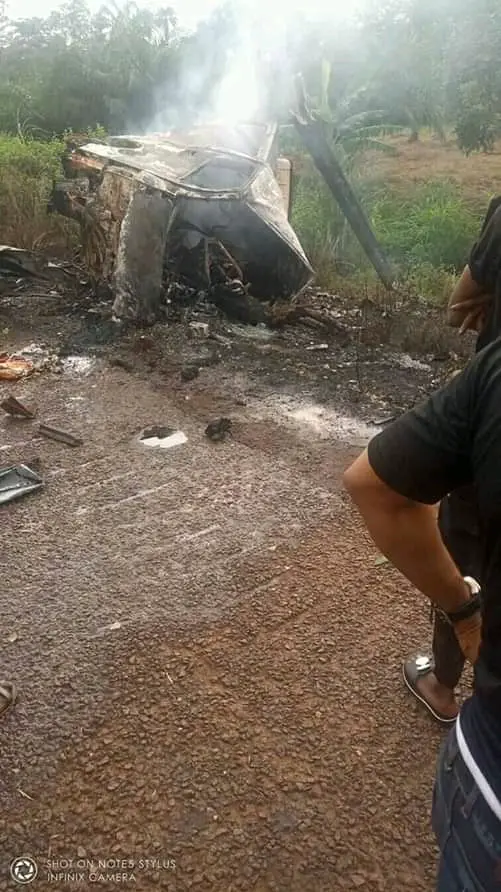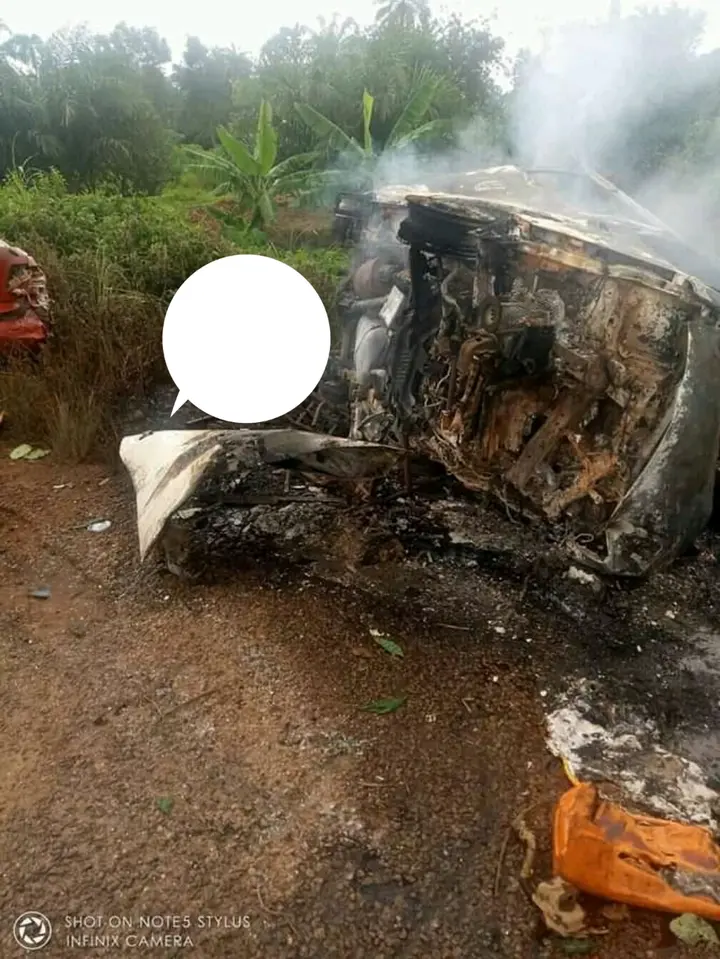 We can see the picture of the car, and how severely burnt it is. It can only take miracle for one to survive this kind of accident.
And all the passengers were burnt beyond recognition.
We pray that God will give their families the heart to bear their lost.
And to all drivers let's reduce our rate of speed, to avoid people losing their lives to untimely death.